Overview
Everyone has to start from somewhere. You should start by logging into your new account's client area. Here is where you can manage your services, payments and contact information. You can also purchase new services and domains, as well as access support and submit service tickets. Here is a quick overview of how to access your client area.
Accessing the client area
You can access your client area from www.christianwebhost.com by clicking on Login in the upper right hand side of the screen.

You can also access the login directly by going to manage.christianwebhost.com
---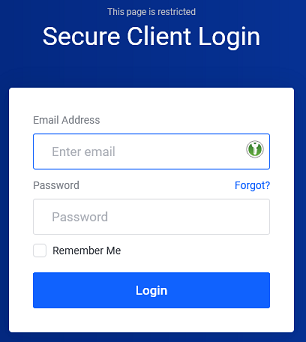 You can now log in with your username (your email address) and password.
If you do not remember you password, you can find information on how to reset it here.
---
You should now be at your Client Area home page.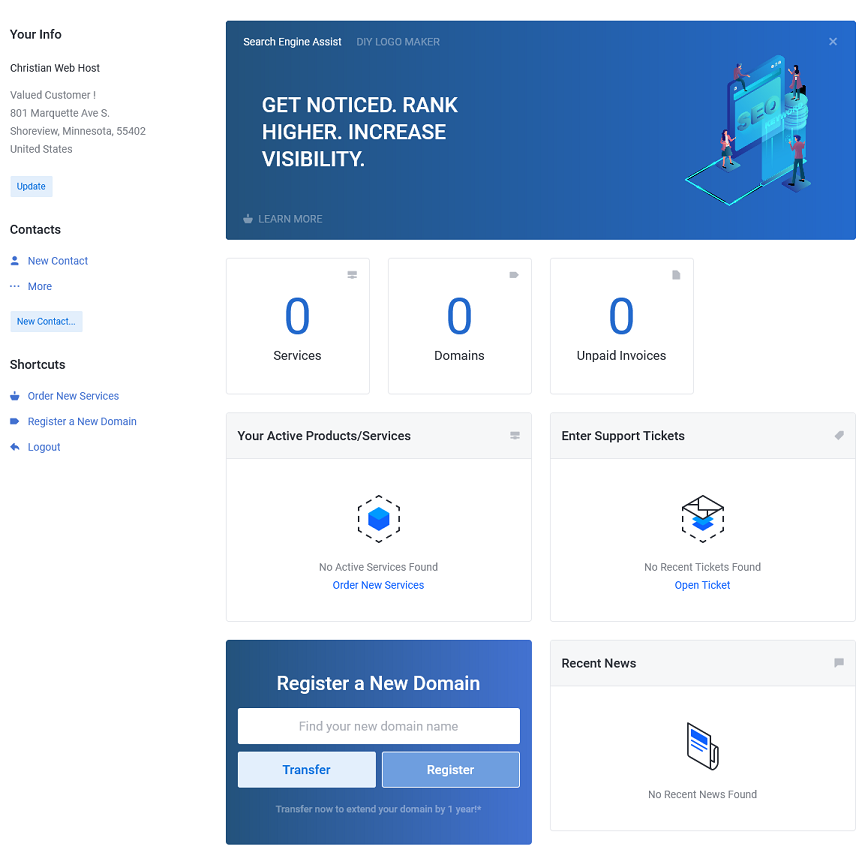 Once you are logged in, you will be able to manage your account, services and payment options. You can also purchase new services and register new domains.
---
If you have any further questions, please be sure to reach out to our support staff by using our chat service in your client area or by submitting a ticket.