Overview
You can easily update your email address and all of your contact information in your client area. It is important that this information is kept up to date so we are able to contact you with any notices or questions.
Process
In order to update your contact information, you will first need to log into your client area.
If you don't know how to access your client area, you can find out here.
Once you log into your client area, you should see your contact information in the upper left. You should also an Update button below the contact information. Click this button to update your information.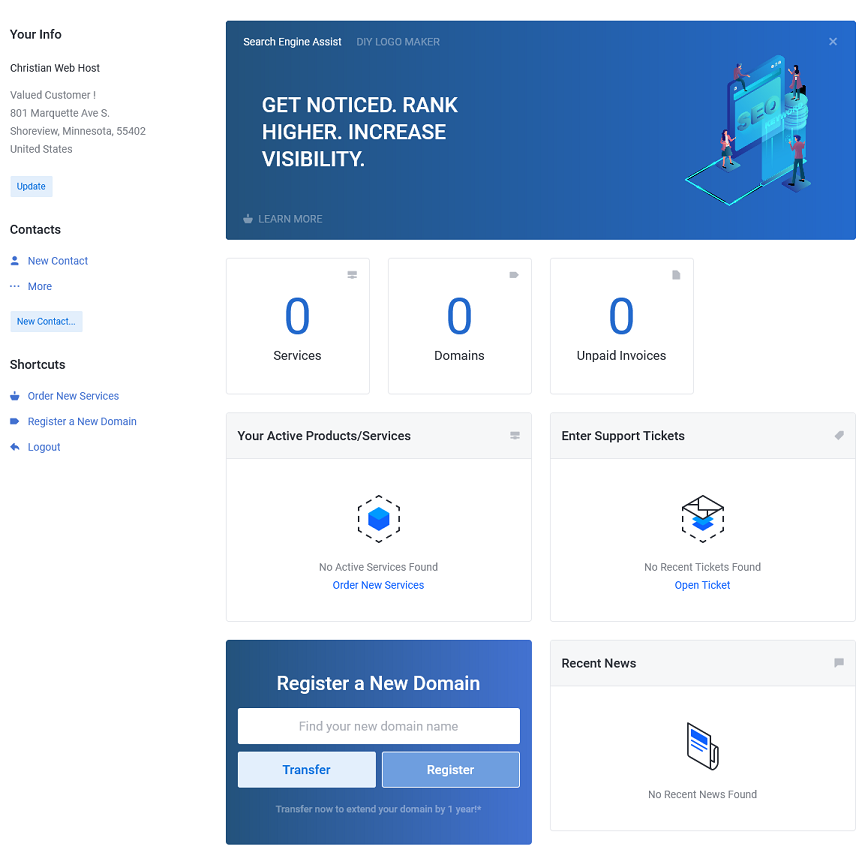 You should now see the My Details page. From here you can update any out of date information.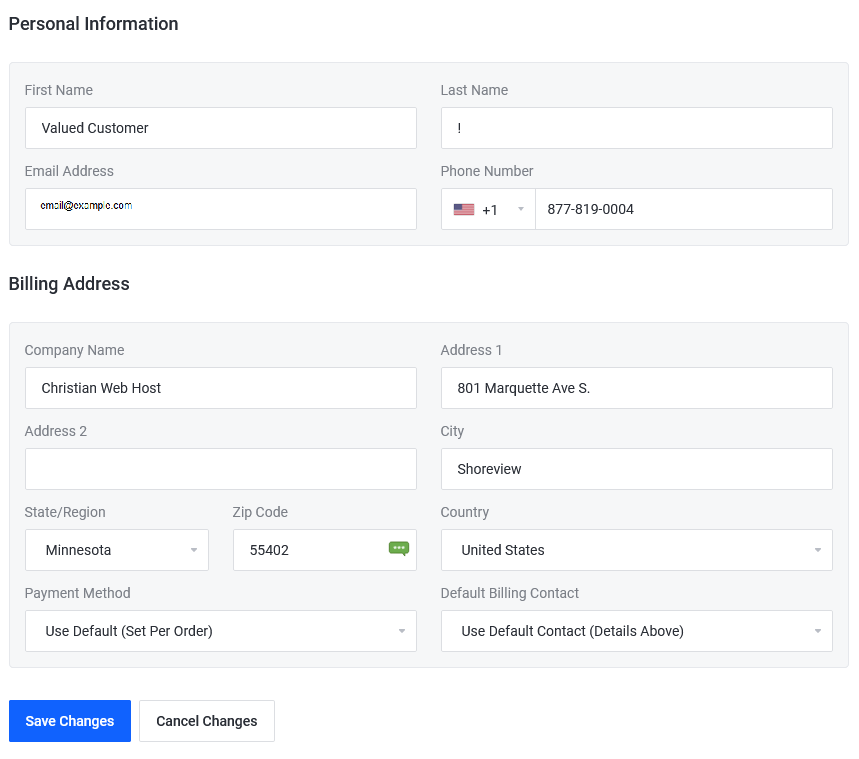 Once you have updated your contact information, click on the Save Changes button to apply the changes.
Note: Please ensure that your email address is an active email address. This is the address that we will send notices and invoices to. This is also were we would send the Password Reset emails.
---
If you have any further questions, please be sure to reach out to our support staff by using our chat service in your client area or by submitting a ticket.