Overview
You can see all of your current and past invoices in your client area. You can also pay any current or overdue invoices here. Here is a quick guide to help you out.
---
Accessing your Invoices
There are two ways to get to the My Invoices section in your Client Area.
If you don't know how to access your client area, you can find out here.
Method one: Menu Bar

Once you are logged into your Client Area, you can click on Billing in the menu bar at the top if the screen.
Then you want to click on My Invoices from the drop down menu
Method two: The Invoices "Block"
You can click on the Unpaid Invoices Block on the homepage.

---
Downloading, Printing or Paying an Invoice
You should now be looking at the your My Invoices page. Your client area will sort the invoices by status by default, bringing the unpaid invoices to the top. You can open any invoice by clicking anywhere on the block that surrounds it.

Unpaid Invoices
After opening an unpaid invoice, you should now see a formatted version of the invoice.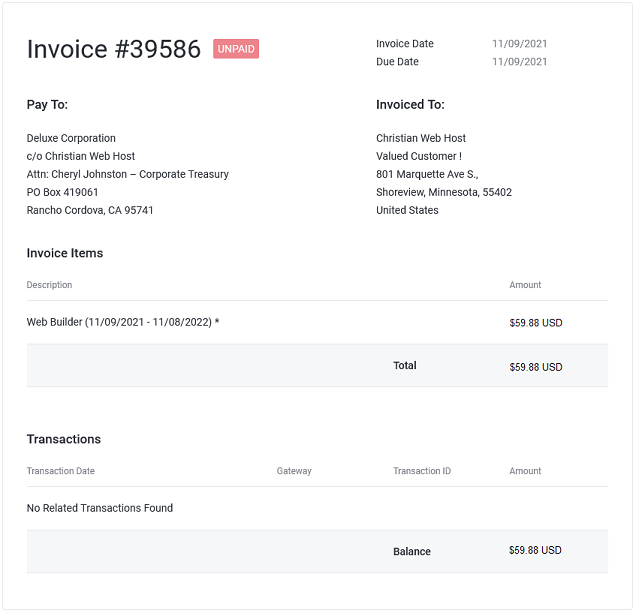 To the right of the invoice, you will see the menu used to pay the invoice.
Choose your payment method and then click Pay Now to process the payment.
There is also an option to download a copy of the invoice for your records.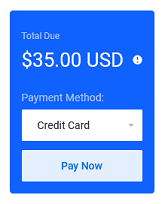 Paid Invoices
You can also click on an Paid invoice to review it. They will be an option to download the invoice is here as well. The downloaded invoice will be in PDF format.
---
If you have any further questions, please be sure to reach out to our support staff by using our chat service in your client area or by submitting a ticket.