Overview
While we hate to see you go, we understand that sometimes you may need to cancel your services. If you need to cancel a product or service, you can submit a request from your client area. Here is how.
Cancel a Service
If you do decide to cancel your services, you will need to request a cancellation from your client area.
If you don't know how to access your client area, you can find out here.
Once you are logged into your client area, click on the Services block.

You are now in the My Products & Services section of your client area.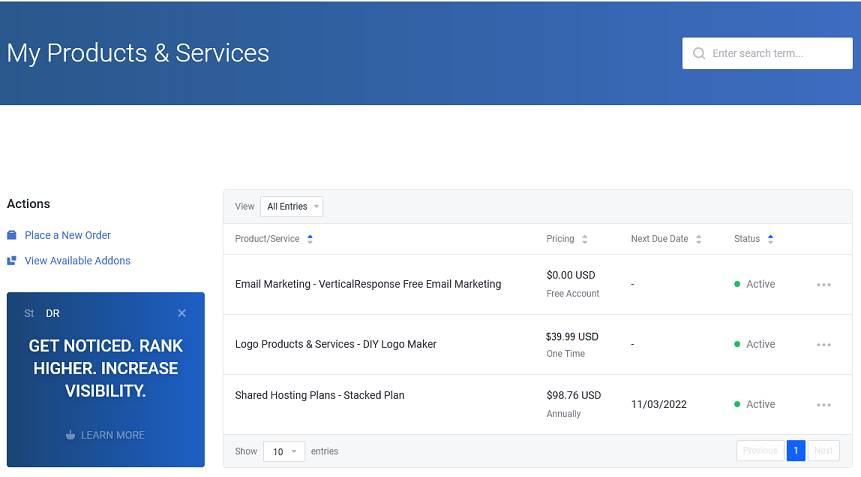 Click on the service you wish to cancel to get to the service management page. This page will vary, depending on the type of service.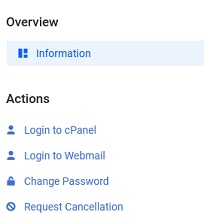 Once the Service page loads, you should see the Actions menu on the left hand side. Click on Request Cancellation.
You should now be looking at the Account Cancellation Request screen.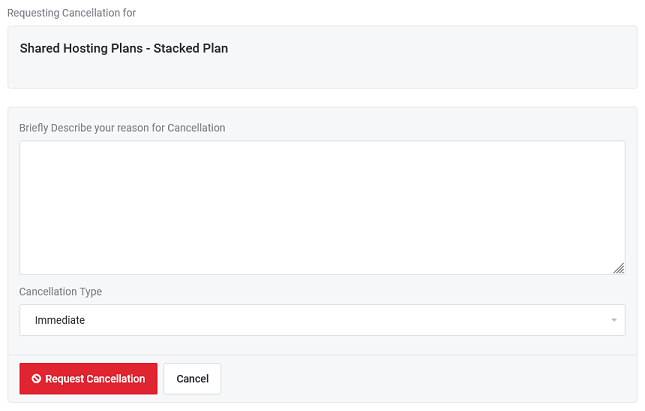 Please provide a brief description of your reason for cancelling your service.
If the service you are cancelling is a hosting account and the domain is registered with us, you will also be asked if you do not want to renew the domain. Please note that if a domain expires and is released, you may not be able to recover it.
You can then select whether you want the service to be cancelled immediately or at the end of the current term.
Once filled out, click the Request Cancellation button to submit the cancel request. You should receive a confirmation email shortly. If you do not receive this email within 24 hours, please contact us and we will check to ensure the request is in our system.
---
If you have any further questions, please be sure to reach out to our support staff by using our chat service in your client area or by submitting a ticket.