Overview
You can manage, view, and purchase services from your client area. Here is a guide on how to access your services.
---
Accessing your Services
You can manage your services from your client area.
If you don't know how to access your client area, you can find out here.
Once you are logged into your client area, you can access your services by clicking on the Services block.

Once the My Products & Services page is loaded, you will see a list of your services.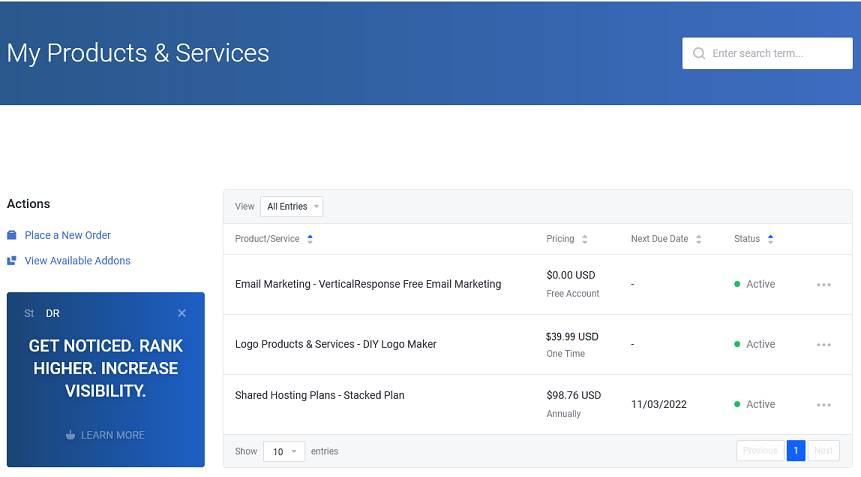 From here, you can click on the service that you wish to manage. The service management page will differ, depending on the service type.
You can also Place a New Order or View Available Addons from the Actions menu on the left hand side.
---
Services Available
Here is a list of some of the services we provide. You can click on a service to access a guide for that service.
Email Only Service – coming soon
WordPress hosting – coming soon
---
If you have any further questions, please be sure to reach out to our support staff by using our chat service in your client area or by submitting a ticket.