WEB BUILDER
Providing a church Website Builder that delivers in every way
Perhaps it sounds ambitious, but our goal is to provide the best church website builder available; one that is easy to use, meets the needs of the church community and is supported by a team of people that care.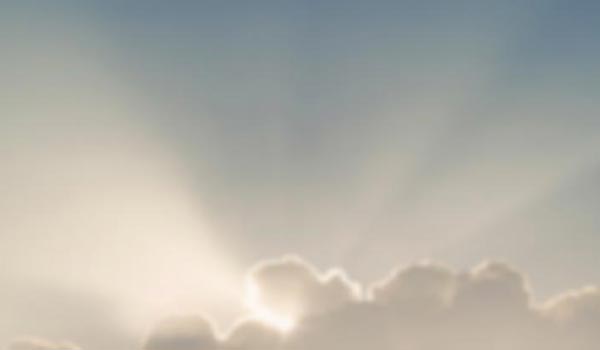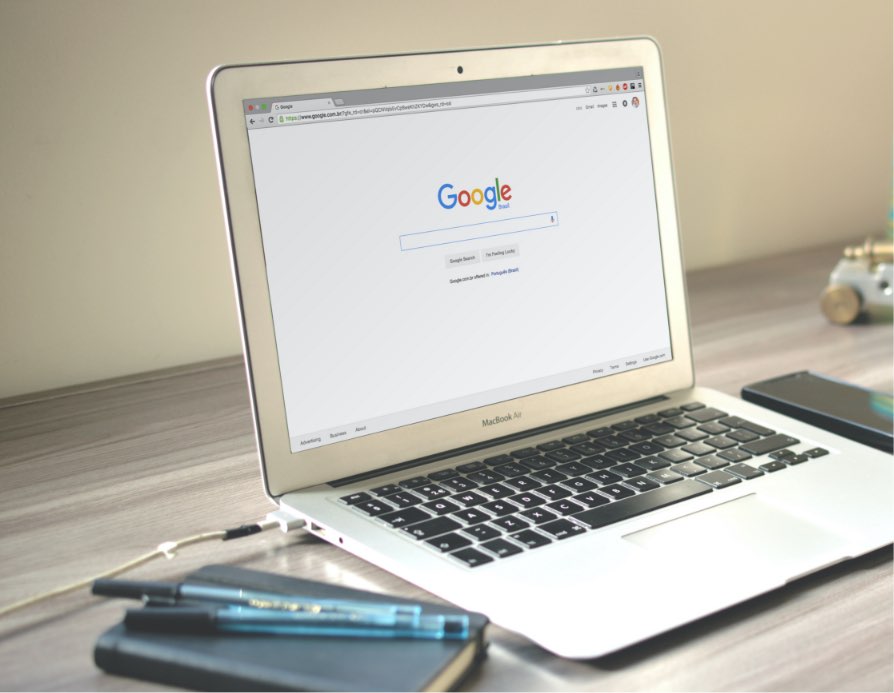 Why choosing the right church Website Builder is important?
Most people are using search engines to discover local organizations like your faith-based small business, non-profit or church. Having a beautiful site that showcases your welcoming community is essential if you want to attract more people to your services.
Our Christian web builder is intuitive in nature, making it easy for anyone to build a stunning website that looks great on any device — no technical skills required.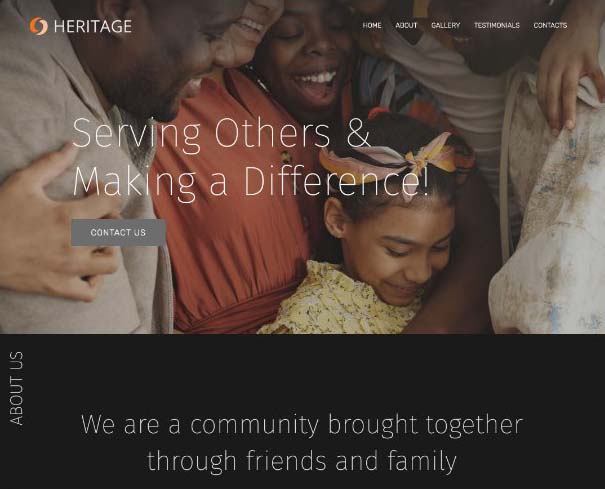 Churches need websites that look amazing
We want you to build trust with your congregation, connect with them in the digital age and be easily found by the right people.
Our all-in-one church web builder includes:
Comprehensive online church web design software
Secure and reliable hosting
Support by a team of service experts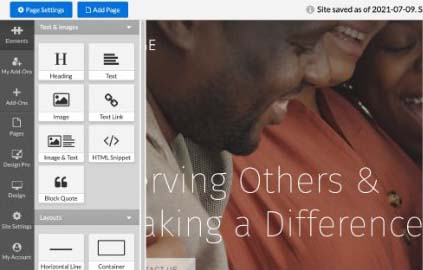 Impressive church Website Builder features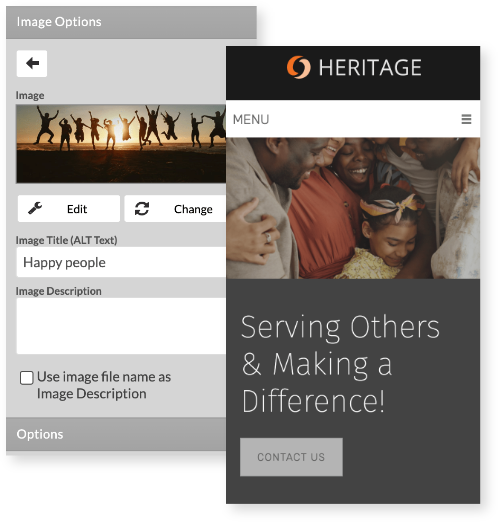 Mobile-friendly design
All website templates are built with responsive design. This means that your church website will adapt to any screen size offering users the best experience possible.
Simple editing
Our solution allows for easy drag-and-drop editing and simple, smooth onboarding for new users.
eCommerce
Add eCommerce to your website to support church donations, fundraising, sale of goods, and more.
SEO
Search Engine Optimization (SEO) can help increase your website's online visibility.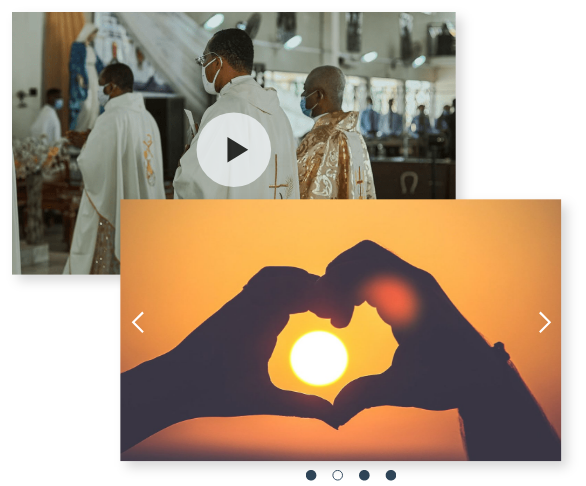 Advanced features
Keep your audience engaged by adding rotating banners or videos from recent events. Add your social media accounts to promote announcements for upcoming church events.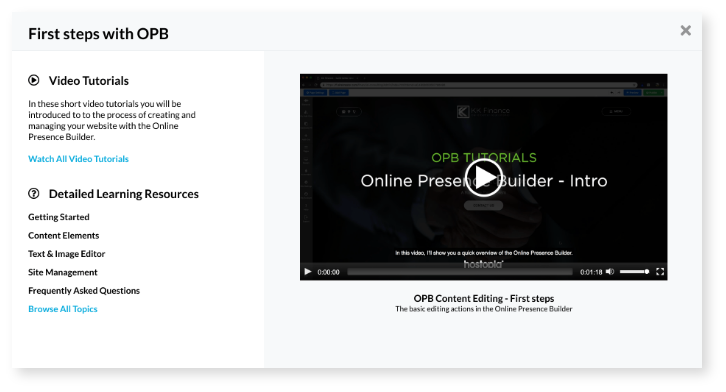 Support
Our FAQs and support guides can help answer all of your questions; everything from how to create a church website, set up your email accounts, and how to get your website found online.
Build a church website in minutes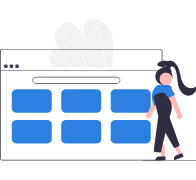 STEP 1
Choose a design

Create a Christian website by choosing from hundreds of professionally designed website templates across different verticals. All of our designs are mobile friendly so they look great on any computer, tablet or mobile device.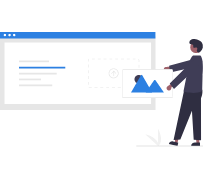 STEP 2
Personalize your site

Add your logo, content, photos, videos and more. Our church web design software has drag-and-drop functionality that makes it easy for anyone to build a website.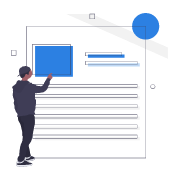 STEP 3
Build out your website

Make your website work for you. Our Church website builder makes it simple to add pages to your website, add an online store, include a "Contact us" page, and more.
Make your website SEO friendly. Add Keywords and descriptions so that your website is more easily found.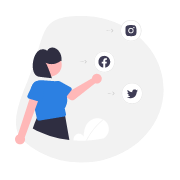 STEP 4
Add social media

Add links to your social media accounts to your website. Our widgets make it easy for you to build a strong, interconnected online presence across all platforms.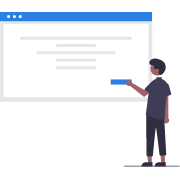 STEP 5
Preview and publish

After you have finished, preview your site on desktop and mobile devices to make sure it's perfect. Then hit publish. Your site is now available for the world to see. It's that simple to get a beautiful new website for your church,non-profit and faith-based business.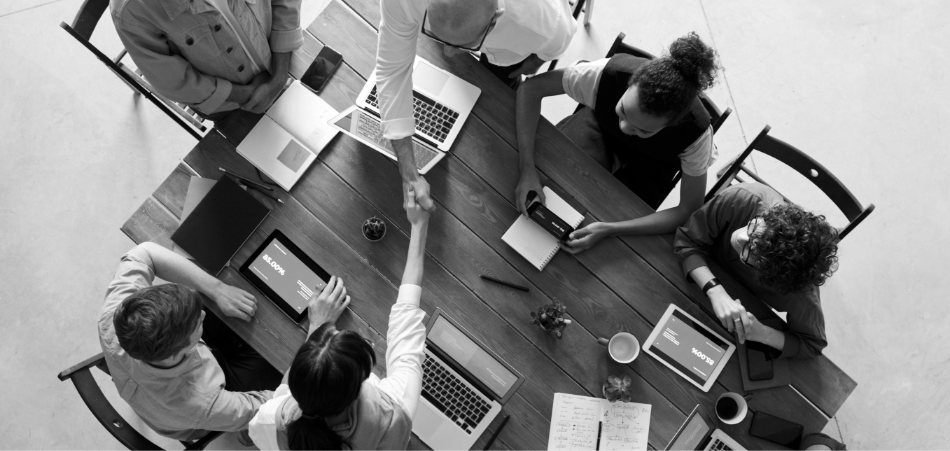 Create a website for your church today
Contact us to get started. Our friendly service team can talk to you about how to set up a website for your church. We are here every step of the way.